WELCOME to the Miller Valley Indoor Art Market

Where you can find .....a gift for every occasion or just because....

Open Tuesday - Saturday 10:00 am to 5:00 pm

Miller Valley Indoor Art Market - showcasing over 100 artists: 

Jewelry, Designer clothing, Steam Punk Fashion, Photography, Stained Glass, Oil, Acrylic and Watercolor painting, Calligraphy, drawing, pen and ink, Fibers, Sculpture, Gourd art and custom

South West Furniture

Also located within the Art Market:

Cafe Nouveau

Gelato and coffee shop with Free WI Fi and live entertainment.

Personal Touch Custom Framing

Full service custom frame shop.

Thread Heads

A unique "thriftique" clothing market

Find us on Miller Valley Road (just south of the Post Office) on the corner of Madison Ave. and Miller Valley Road in Prescott, AZ.  

Using a GPS?  Enter: 531 Madison Ave., Prescott, AZ  86301  (We front on Miller Valley Road and share the parking lot with the big blue NAPA auto parts business.)

Miller Valley Indoor Art Market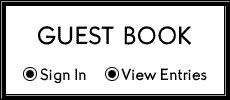 Holiday Hours

Normal hours New Years' Eve and New Years Day

Beginning Sunday January 3rd we will no longer be open on Sundays

Our New Hours will be Tuesday - Saturday from 10 am - 5pm

Great News!!!!!!!!!!!!!!!!

    We have moved to the Prescott Gateway Mall with many of our     existing artists, and we are welcoming some new artists as well.     Our new market still features local artists creating original art, and     is renamed:

"The Prescott Art Market"

    We are now located at:  (in the outside Village on the right side of the main entrance to the food court) 

            3250 Gateway Blvd.

            Suite 222

            Prescott, AZ 86303

            Phone: 928-237-9282 (the sane phone number)

            Email:         julie@ThePrescottArtMarket.com

            Website:     ThePrescottArtMarket.com (currently under construction)

            Hours:         Monday thru Sunday 10:00 am - 6:00 pm (every day!)

​    ___________________________________

    The Miller Valley location will be OPEN as an indoor garage     sale (and moving sale!) Thursday - Sunday from 8:00 am - noon until the     end of June.

    For information on displaying your garage-sale-items under the     roof of the Miller Valley warehouse, contact Bob at 281-728-1037.

    ___________________________________​

    Thank you for your patronage and we hope to see you at our       new location.

Julie Adams

​